Another beautiful Christmas season is upon us. As always I am filled with the joy of the season. I love pondering the birth of a baby, a pure mother, a faithful stepfather, a bright star, heavenly angels, humble shepherds, and wise men. The beauty of the story overcomes me year after year.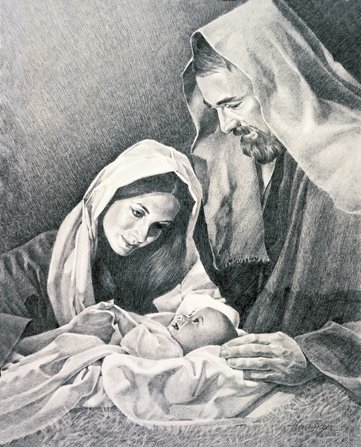 Perhaps it is because this year I have a two-year-old, and I am once again wanting to help my child (and her older siblings) grasp the truths of a God who loves us so much--a God who condescends, sacrifices, teaches, and loves. The best word I have is wonder.
I wonder at His love. We celebrate it at this season with His birth. He taught it throughout his life by miracles and ultimately giving His life.
I wonder at His life--freely given service, selfless care for others. He condescended to be born in a stable surrounded by animals even though He was the King of Kings. He lived in a world that He made for us, but He did so surrounded by the humble, the sinful, and the downtrodden.
I wonder at His mother, so pure and prepared.
I wonder at Joseph, so faithful, so in tune with God's will.
I wonder at shepherds who ran to see the baby then ran to tell everyone what they had seen.
I wish I could have been there to see it all unfold. I can't. But I can fill my children with the stories, the love, the joy, the peace, the hope, and the wonder of a Savior who loves us so much.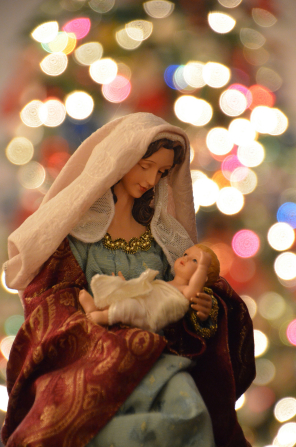 Images courtesy of the LDS media library
He is wonderful to me.